Biocidin Broad-Spectrum Liquid Formula
Regular price
Sale price
$59.97 USD
Unit price
per
Sale
Sold out
Gut Infection Treatment
Biocidin® is a potent Broad-Spectrum Botanical Combination which addresses the G.I. tract and supports a healthy and balanced intestinal ecology. In addition to G.I. uses, it may also be used as nutritional support for systemic wellness, and is an excellent support for winter wellness. 
Biocidin® is recommended by leading physicians in the field of Functional and Integrative Medicine, who are faced with complex and chronic clinical presentations. Independent laboratory testing has concluded that this formulation has broad reaching effects in various and challenging environments. For general use it has been helpful for those undergoing cleansing programs and for health maintenance.
This pleasant-tasting liquid is excellent support when addressing Biofilms (created by pathogens in efforts to protect themselves from your immune system). 
Biocidin is part of a commonly-used gut infection treatment and mold healing protocol for our private clients.
Why I Love Liquid Biocidin: from Bridgit
"I use this product to clear my mold-related MARCoNS (Multiple Antibiotic Resistant Coagulase Negative Staph) nasal infection in conjunction with Silver Nasal Spray. The liquid Biocidin is easier to dose slowly, for those who know they are sensitive to supplements. I recommend use with GI Detox as well, to bind waste products formed in the process of a gut detox.
Add 10 drops Biocidin to our Silver Nasal spray bottle, shake before use, and use 2 sprays per nostril three times a day for two months.
MARCoNS infections are very stubborn, so be consistent and consider pairing with probiotic and immune support. The nasal swab test for MARCoNS can be run through our coaches. Click here to learn more about our private coaching options."  
Nervous about side effects? Sometimes side effects arise as part of your healing journey. Learn to avoid and diminish side effects with Bridgit's guide: Managing the Side Effects of Change. Click here to access! 
*Always ask your physician before starting this or any supplement protocol. The information on this page does not serve as medical advice.
Ingredients

Biocidin Supplement Facts
Serving Size: 1 drop
Servings Per Container: 680

Active ingredients: Bilberry extract, Noni extract, Milk Thistle, Echinacea Purpurea extract, Echinacea Angustifolia, Goldenseal, Shiitake extract, White Willow Bark, Garlic, Grapeseed extract, Black Walnut (hull and leaf), Raspberry, Fumitory extract, Gentian, Tea Tree oil, Galbanum oil, Lavender oil, Oregano oil
Other ingredients: Vegetable Glycerin, <5% alcohol (potato)

Allergen information: Contains walnut. Made without dairy, gluten, soy, corn, animal products, artificial coloring or flavoring.
Directions

Biocidin Suggested Use
For nasal mold infections, see Bridgit's notes on "How I Use Biocidin," above.

For gut infections, take 1-5 drops 1-3 times per day. May be taken on an empty stomach. To decrease cleansing reactions begin with 1 drop and increase amount gradually per tolerance. May be used at a higher amount for short periods if well tolerated. Children use 1 drop per 10 lbs. of body weight per day divided into 2 - 3 doses. For best results, take your Biocidin dose before meals and take a binder, such as GI Detox, later, with a full glass of water. Warning: Do not use while pregnant or breastfeeding.

Biocidin Storage
Store liquid Biocidin in a cool, dry place.
Share
Customer Reviews
Write a Review
Ask a Question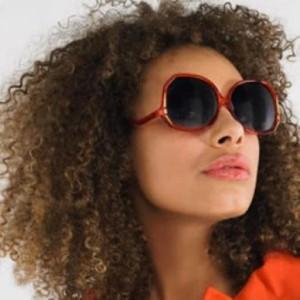 LS
08/29/2022
Linda S.

United States
Still waiting on my order
I haven't received this item. It's been over 2 weeks and the item still hasn't shipped. I contact customer service 3 times and reviewed a message last week that my order was being work on, but as of today, it still hasn't shipped.
02/22/2022
Anonymous

United States
Biociden review
I increased my dosage slowly and have had no side effects except occasionally slight swelling in my face and a little occasional nausea that passed quickly.
09/18/2021
Mimi Y.

United States
Absolutely works
Last year, I developed a fungal infection under the nail on my toe (first time in my life). I tried a few different botanical products, both internally & externally, which reduced the fungus somewhat, but didn't clear it. I decided to try the Biocidin and, wow, within a week the fungus that has persisted for the past 9 months went completely away. It's been about a month since, and the fungus has not returned. Wonderful product!
06/07/2021
mary a.

United States
Fantastic Product
This Biocidin Liquid is a great addition to my good health arsenal. I feel healthy and balanced when using this. I won't be without these products.
02/14/2021
Anonymous

United States
Works well!
I use this item as Bridget suggests with the ACS nasal. This combination is working really well to clear my congestion and itchy nose. Will buy again.
The Most Effective Detox Agents

Detox has become essential in modern life- we've done all the research for you!

Support Cellular Health

Energy is made by the mitochondria inside your cells- give them what they need!

Powerhouse Nutrients & Herbs

Our vitamin, mineral and herbal formulas are formulated to be absorbed and get results!

Gut Reconditioning

Health begins in the gut. With our targeted, clinical supplements, you can restore gut health!